Connect with

9500+

Founders &
Growth Marketing Pros
Get Growth tips from other founders and Growth Experts
Get access to exclusive live events
Network and get feedback on your projects
Find and share industry events and job openings
MEMBERS FROM TOP COMPANIES LIKE
WHAT OUR MEMBERS SAY ABOUT OUR COMMUNITY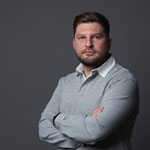 This group is full of passionate founders, growth hackers and just curious people who are building something interesting. You can always found someone relevant here.
Gabriel Meliva
Co-Founder of Cactusverify
I feel safe asking questions; people are open to sharing success and failure. Closely moderated, so it stays a learning hub!
Delia Ene
Passionate B2B SaaS marketer
When I launch a new product there's a few places I go to get feedback and validate the idea. Growth Marketing Pros is the first stop and it should be yours as well!
Ken Savage
Founder of GoLaunchClub
Growth Marketing Pros is by far one of the best marketing groups there is. They don't give generic advice, but more growth and strategic advice.
Shivam Ramphal
Co-founder of Maya AI
Loving the community so far. Really active and participants seem to be of high quality with diverse backgrounds.
Jackson Griese
Co-founder at Space Age
I've met many interesting, same-minded people and learned more through an engaging Slack community and regular live online events - Growth Talks.
Ivan Homola
Founder of QApop

Discuss Growth and bring value to the community as much as you extract from it, If you are looking only to sell things in the group please don't join. The group is meant for discussion and exchange of ideas and experiences in Growth Marketing.
Follow the rules of every channel written on the top right next to the name of the channel.
Acquire and build solid relationships:
The group is made up of members from 2500+ different companies, try to make some friends 😉
If you have any questions or need assistance contact the admins of the group.
Please be respectful to others and comments or messages that are homophobic, xenophobic, sexist, or racist, or contain any type of bigoted language (as determined by ProductLed) will be dealt with accordingly and may result in the deletion of your account.
Conduct that may
result in immediate removal includes:
(but is not limited to)
Harassing or bullying members or moderators
Racist, sexist or homophobic language
Making threats against others
Spamming the forum or specific members
Promoting illegal activities
Promoting violent conduct
Uploading viruses or malware
Posting adult content
Contact us for
more information