For the past couple of decades, startups have been on the rise and have had an essential role in economic growth worldwide. New digital technologies are disrupting our everyday lives and with technological advancements, now everyone can make a difference. Nations are recognizing the immersive impact of startups on economic growth and enterprises such as Google nowadays design initiatives to support the sprout of more startups.
Techstars Startup Weekend, powered by Google, is a global initiative that gives aspiring entrepreneurs an opportunity to find out if their startup idea is a viable, network, consult with mentors and gain future business opportunities. It is a 54-hour weekend event during which groups of developers, business managers, startup enthusiasts, marketing experts, graphic artists and more pitch ideas for new startup companies, form teams around those ideas, and work to develop a working prototype. So far, almost 3 000 Startup Weekend events have been organized in more than 150 countries around the world. 
Techstars has a local team for each country or city that is a community leader and organizes at least one event per year in order to maintain the community engaged. Solveo is the proud community leader in N. Macedonia since 2018. 
An inspiring entrepreneurial and innovative mindset is an essential part of our vision as a company. Designing successful stories, building strong brands and launching prosperous products is at the very core of Solveo's heart. By hosting Startup Weekend in N. Macedonia every year we grow and nurture our community of innovators and we guide ambitious startups towards a successful launch and growth. 
COVID-19 edition
In April 2020, at the very early spike of the 2020 COVID-19 pandemic, our team organized an online themed event where teams came together to create solutions that will hack the crisis and discover solutions that can tackle the national problems that we faced at the moment.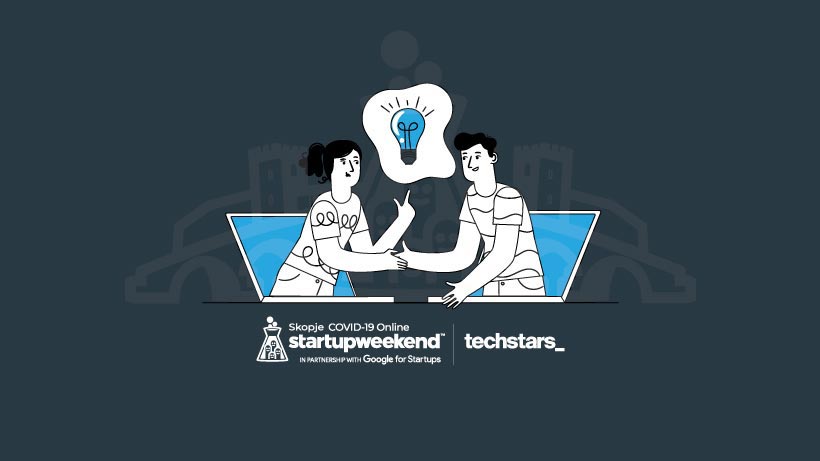 Solveo team guided 10 teams in a fully facilitated environment.
https://www.techstars.com/newsroom/unite-to-fight-covid-19-startup-weekend-meet-the-winners-from-54-countries