If you think that your business is ready to take the next step and start expanding, then it's the best time to design and implement a growth strategy. As the name suggests, a growth strategy is a type of strategy created to increase the size of business. While it's true that the number of businesses' today is rising, it's also true that many of them are forced to close after a year or two. One of the main reasons for that is lack of proper growth strategy.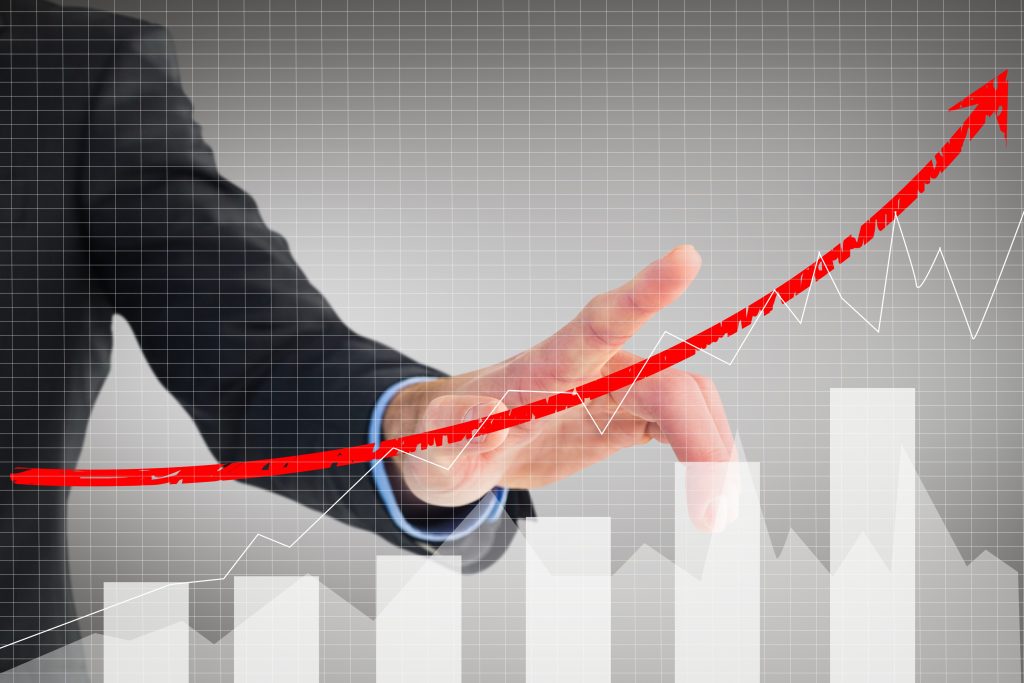 When do you need a growth strategy?
The obvious answer to this question is to grow your business. However, there's a more extended explanation to this question.
First of all, in case you are not making plans about growing your business, you can expect to get the same earnings all the time. As a matter of fact, your income can start going down. At the same time, you can expect your competition to grow. Businesses that are focused on expansion are often relying on innovation for growth meaning that they are trying to help their customers with innovative services and/or products.
If you are not using a growth strategy, you will have a difficult time to keep up with the competition in your industry. In addition, without a growth strategy, you won't be able to pay your employees more, hire new employees, find excitement in your business operations, etc.
With the help of a growth strategy, you can expect proper business development meaning that you will have an organized plan that can help you go through the specific phases of business growth in the right way. 
How to structure your growth strategy?
Now the real question here is not whether you need a growth strategy, but how to structure this type of strategy. There's no room for improvisation when it comes to the growth of your company. So, what should be included in the structure of this strategy?
First of all, you have to determine your current position in the market. Are you a small business? A medium-sized business? What's the size of your business in relation to the market and the competitors present on this market? After that, you can highlight your priorities and determine where your business is headed.
It's important to understand that our business operations are affected by some external factors too. For instance, if your business is in the telecommunication sector, you should be aware of the latest trends and announcements of future technological solutions.
There's no sense in investing in products that rely on relatively outdated technology like 3G when there are companies that are working on 5G network technology. 
Analyze for successful growth strategy 
In the next phase, you should analyze the strengths, weaknesses, potential threats and chances that your organization can use. Of course, you need to define your goals and how to accomplish them. Remember that growth hacking can be quite helpful in situations like this. By growth hacking, we mean marketing techniques that should be part of your marketing plan focused on growth. User connectivity, scalability, and innovation are some of the techniques used in this process. 
Obviously, in order to support the growth of your business, you will have to calculate the expenses. It's important because this is a process that requires investments. And, of course, we are not talking only about your time and energy. So, if you are looking for growth, you have to evaluate the resources and finances that you need and assess the potential revenues.
With information like this, you can figure out how effective your growth strategy can be. As you are probably aware, this is not a quick process and that's why you have to measure progress on a regular basis. Don't forget that this strategy is not set in stone and there's room for updates and changes. You can always adjust if you determine that some solutions might work better in given situations. 
Now let's summarize the elements of a good growth strategy:
Realistic, well-defined goals (both short-term and long-term goals) which you are confident of accomplishing

The best type of growth strategy to accomplish these objectives against your competition

Defining the actions and tactics that you have to use in order to turn your strategy into action

A suitable technique to evaluate your current progress
Final thoughts
It takes some time, planning and effort to grow your business. Many business owners find it attractive to make bold decisions quickly and make big investments. However, in case they don't have a well-designed growth strategy, they won't be able to see the effects of these actions.
In fact, many of them can expect failure and negative results. Creating a good growth strategy is crucial in this process. Every business is different and that's why it needs a unique growth strategy. In order to get a strategy like this, it's a smart idea to get in touch with a professional agency that has experience in this area.