B2B marketing doesn't work the same as B2C. B2B strategies work at a high level. Some marketers even say it's more complicated. Yes, the end users are always people, but their needs and behavior are significantly different.
In a B2C model, customers are usually buying a product for their own needs and are much more open to trying new things.
On the other hand, B2B customers must take into consideration the needs of the whole company in order to make a good decision. These customers have more knowledge and know exactly what they want. So, they are hard to get on board, but not impossible. There are plenty of B2B companies that operate successfully.
Slack, a tool most of us use, successfully operates in the B2B field since 2013. Starting as an internal project, the tool came in the right time with the rise of online communities retaining users with its excellent onboard strategy.
HubSpot, the company that invented inbound marketing, uses a SaaS model to help clients transform their marketing strategies. With the rich resource library, HubSpot managed to get from 3 to more than 8,000 users in less than 10 years.
So, what are the best B2B strategies you could use to make your B2B-oriented business successful? Here are four we picked:
SEO made right
SEO might be the most important part of your marketing strategy. Research has shown that 89% of B2B researchers use the internet during the B2B research process.
Starting with keywords, you need to have both on- and off-site SEO. On-site SEO means having targeted keywords that will bring your audience to your website, while off-site SEO takes outside links to your website, mostly through guest posts on relevant websites.
However, SEO isn't just the keyword strategy anymore. One of the most important things Google considers in the past few years is mobile-first. This means that you're prioritizing mobile search, which also reduces loading time and decreases bounce rate.
If you have a physical store, it's also very important to optimize for local search. Physical location is shown at the top of the relevant search results, which can significantly boost sales in the local area.
Having a video on your website is also very significant, knowing that by 2020, 84% of Internet traffic will be video. Video content increases engagement and encourages sharing, which can also boost your SEO ranking.
The best solution, of course, is to perform a full optimization strategy that includes relevant keywords, increased digital presence through different channels, and building a new design language that creates competitive advantages.
Niche-driven marketing
Choosing an industry or a market segment that your company understands in details can make the marketing strategy more targeted and specific.
Researching just a particular market segment makes it easier to define the steps and activities of the marketing B2B strategies. The niche can be differed through different characteristics, like lifestyle, culture, habits, geographic area, demographics, needs, etc.
The Middle Finger Project is an online platform that targets female online business owners. This is an empowering place for women entrepreneurs, where they get inspired by new and fresh ideas. When you think about it, it's actually a consulting business.
However, founder Ash Ambirge has found a niche of women who want to ditch their traditional careers and start an online business. This niche brought her a community of 80,000 users who have similar characteristics.
Square is another niche-driven example. The company has created software that replaces traditional card payment processors and allows stores to process payments through smartphones and tablets.
In the US, getting a merchant account is a complicated and expensive process that small businesses can't afford and without the registration, they can't accept credit cards. Square targets these unregistered merchants and gives them an alternative way to process card payments.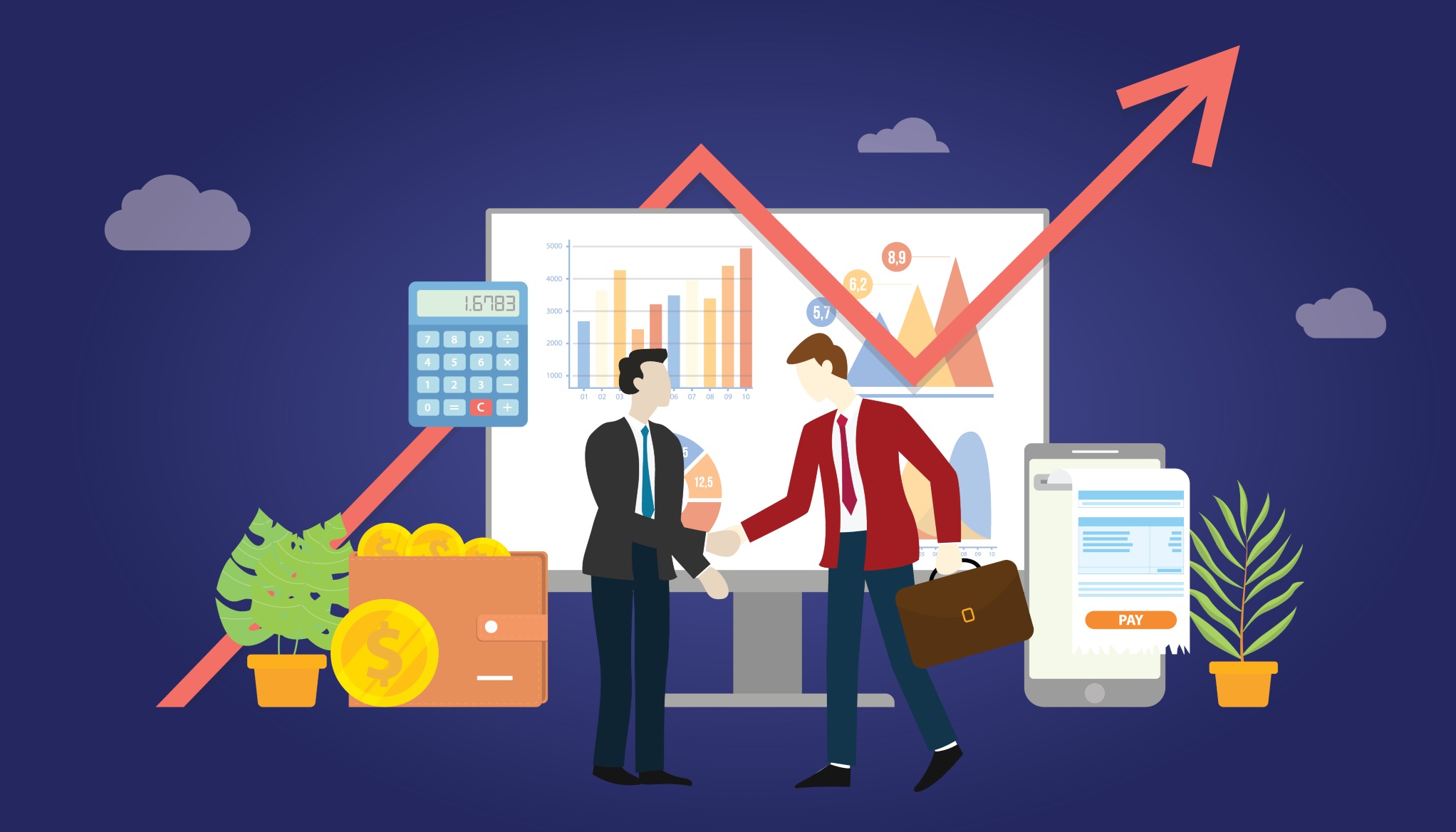 Conversion rate optimization
If your marketing efforts aren't converting, all the money you spent was for nothing. Companies with B2B models often overlook conversion rate optimization, thinking that it's a 'B2C thing'. However, Forrester claims that 93% of B2B buyers prefer buying online than buying from a salesperson. So, conversion rate optimization is also a 'B2B' strategy after all.
First of all, all products and services need to have clear and detailed product descriptions with product reviews and showcases. The call-to-action button also needs to be easy to find.
Next, B2B customers need to easily find and re-order previous purchases because most of them order the same things every month. This makes the customer journey user-friendly and increases customer retention. Adding different payment processors also contributes and doesn't drive users away to other sellers who support the payment option they're using.
Finally, you can use heatmaps to show you what are the "hotspots" of your website. The heatmap uses a colour-coding system to show the user behavior on your website.
It can show you the most and the least popular elements of your website, giving you the information you need to optimize your website and make it more user-friendly.
Content strategy
According to Content Marketing Institute, email campaigns and educational content are the forms of content that perform best with B2B customers. Knowing the needs and preferences of your audience will tell you what are the topics they want to be educated about.
There are many B2B strategies to attract B2B users through content. Pillar content is one of them. Pillar content means creating one big piece of content and then creating "microcontent" to drive awareness back to the original pillar content. This strategy is used by Gary Vaynerchuk, who's a big pillar content advocate through his "reverse pyramid" model.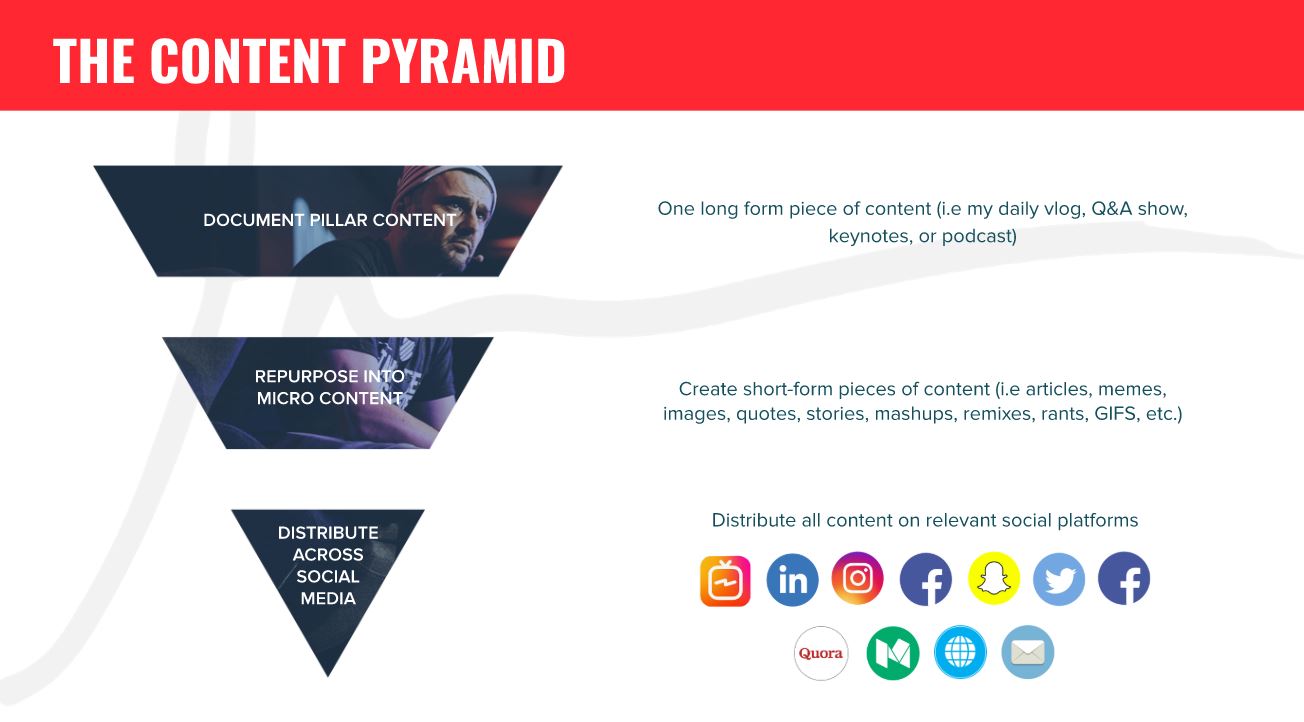 B2B marketing isn't so hard after all. The most important thing is to understand your audience and create a strategy that fits their profile. All these strategies should be part of your overall marketing strategy that includes a presence on many different digital channels.
Solveo loves to cooperate with businesses who have clear business goals. We can help you add value to your business and create an outstanding B2B marketing strategy. Check our case studies.