One of the biggest challenges I've seen entrepreneurs face is raising funds for their business.
Questions like: Where can I get the money? and How do I know who to trust? are ones I've heard one too many times.
Raising funds is in no way a simple or easy process, but with the right approach, anything is possible.
In the past decade, I've worked with many companies and helped them get ahead through investor support, crowd-funding, and special government programs/funds.
In most cases, it wasn't a smooth sail, but I'm here to share what my experiences have taught me, so you can get a head start over everyone else in the game.
Raising funds is a competition as well as a challenge, and the more information you have, the better your odds of getting to your goal.
Key takeaways about raising funds:
Investment opportunities are all around, but you need to make sure you are looking for them in the right places.
Understanding the process will help you prepare for every situation
Out of the 6 best ways to get funding, maybe only 1 or 2 will be suitable for your case. (But you still need to know about them and their pros and cons)
Consider that a less traditional approach might give you more than you expected.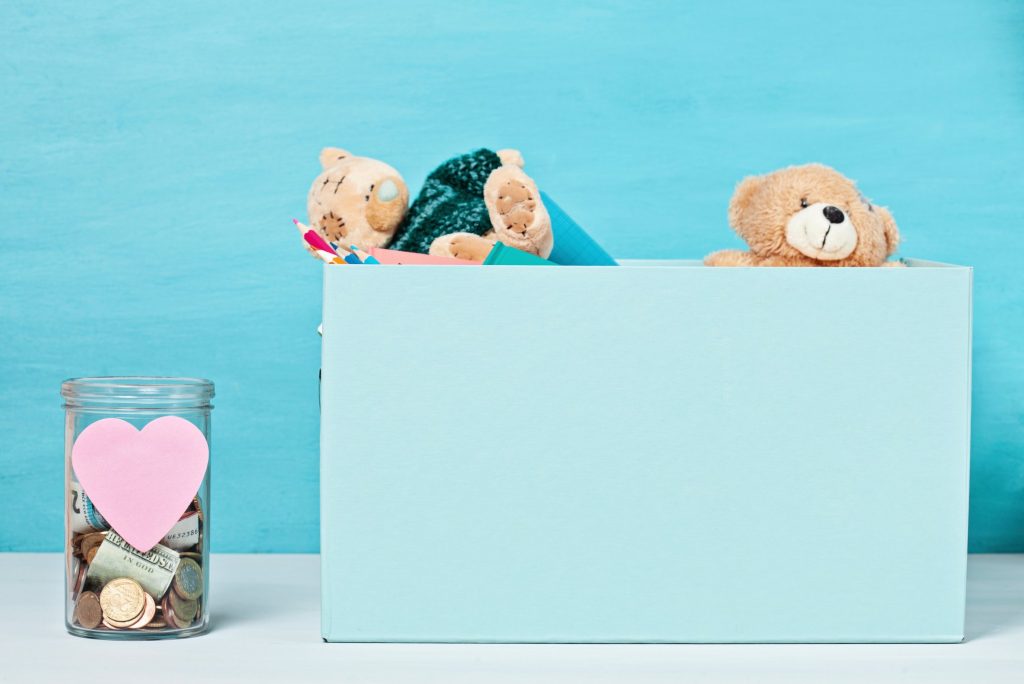 1. Make sure you really need it
Setting aside all the time and effort you need to invest in the pursuit of capital investment, you should first make sure you absolutely need it. While there are cases when you can have funding without huge liabilities (like government funds), usually there is a catch (there are no such things as something for nothing).
Giving a percent of your company to an investor/several investors means inviting another key figure in your business. Their objectives and vision might be completely different than yours, and you will need to accept that you are no longer 100% in control.
Also, not all business ideas need a major start investment. Sometimes you can get away with bootstrapping and have friends and family lend you money.
If you have an idea that really needs larger capital investment to start or to boost expansion, then read on.
2. Identify all opportunities
Before you do anything, do your research! The first thing you need to do is figure out the exact amount of capital you need.
This will be very important when you present the project because it will allow you to make informed decisions and negotiate with confidence.
Once you figure out exactly how much funds you need, look for all the opportunities out there and log all the information. I strongly encourage you to make a Google Sheet where you can save all the relevant information, links and contacts. (You will thank me later.) And don't stick to online research only. Visit institutions, talk to people (friends, family, and people on the bus).
Often, the key information you need to know about an institution or an individual investor won't be found online. Maybe they can meet a decision-maker personally, or learn about the reputation of the investor – which could be good, or bad.
The more you know, the easier it will be to choose the ideal way to raise the funds. This also saves you time that you would otherwise waste chasing less favorable options.
3. Be prepared for anything
Make sure to do research on your industry, business model and competition. You will be faced with many questions in this process. Odds are, the people you will be dealing with will be very curious, as well as very knowledgeable.
Knowing the ins and outs of your concept will assure that even when they try to put you on the spot, you will be prepared for all of their questions. This is the only way they will be confident in your abilities and trust that you can see this through in the long run.
What I advise you to do is have many trials run with other successful people about the idea – mentors, professors, and family members.
Anyone that has a business or has had some experience in the area should be a good participant, and also is unlikely to decline your request to give them feedback. This doesn't have to be an elaborate pitch, but it should give you a taste of what you should expect from serious investors.
You really need to be an expert in your field to be a successful salesman, and raising funds is definitely a sales transaction. There is no such thing as being over-prepared, but avoid the trap of prolonging the process to infinity. Set a timeline and do your best in the time you have.
4. The pitch is everything
It's unlikely that anyone will give you the support of any kind before hearing your pitch. And the pitch is EVERYTHING. I've seen it time and time again: brilliant ideas failing to get support because their pitch wasn't that great.
The pitch is not just about the idea. It's just as much about you. Your pitch needs to be clear and you need to be confident in your own idea. Remember these two things:
1. Warren Buffet never invests in anything he doesn't understand. If you are not
able to present your idea in a short and simple way (like you would in an elevator
pitch), it's a sign that you are still not clear on it yourself.
2. Gary Vaynerchuk says he invests in people, not ideas. Your investors need to be
confident that you are an individual who will carry this out, and that you can sell this idea not only to them but to others as well.
Yes, the pitch is a very big deal. But it's probably the easiest part of the process. And the secret is practice, practice, practice!
Even though investors are a tough crowd, if you can convince all your friends and family (and random people on the bus), you are going in the right direction. You never know, they might offer to invest in the idea too.
5. Don't be afraid to form partnerships
Forming partnerships with investors can be a disaster. At the same time, it can also be the best thing that ever happened to your idea. Partnerships can have many benefits, especially if you are a young entrepreneur and your partner is also your mentor.
There are pros and cons to being in both positions. As a young person who is new to the business game, you have relentless energy, an infinite spring of creative ideas and you are hungry for challenges.
However, youth also comes with recklessness and impatience. These are traits that will be well balanced in a partnership with someone who is more experienced and thoughtful. Another very important point is that a partnership means more business contacts and possibilities for further growth and expansion.
It can be difficult to give a very large percentage of your company to another person. But if you trust their judgment and can allow your vision to merge with their, a partnership can take your business to the stars.
So, how can I actually get the funds?
Here are the different options for raising funds:
1. Borrowing Money – Many very successful entrepreneurs started this way. If a friend or family member can help you out with the starting capital, it can be a much more relaxed way to get started with the business. However, not everyone has a wealthy uncle, so this is not an option for everyone.
2. Bank Loans – while in this case you still have full control of your business, these come with bigger interest rates and don't leave a lot of room for negotiation. But, if you already have a proof of concept, you might be able to get a meeting with an Investment Bank.
3. Governmental funds – state assistance doesn't usually come in large sums. But depending on your needs and situation, it might even come with zero liabilities and be just enough to get started.
4. Crowd-funding – works best for board games and already-developed products/brands that use it mostly as a marketing platform. Contrary to popular belief, it's not that easy to run a successful crowdfunding campaign and you might need strategic help.
5. Venture Capital firms – usually they require your business to be up and running, which means they are not the best option if you're just starting out.
6. Angel Investors – these are the guys that become your partners. My personal advice here is to judge them the same way they judge you (i.e. take their personality into account and to trust your gut, but also do some research). Ultimately, if you decide to go with an angel investor, commit to the relationship full-heartedly.
Where to find Angel Investors and Partners?
This is my last trip. Nonetheless, one that might change the whole game for you. Especially if you are young, have a great idea and desperately need funds, don't forget that you also need a team and market validation.
There is however a way that you could get all 3, in just a few days of work. Consider applying as a participant to a local Startup Weekend or an event of that nature.
This is a slightly less traditional approach, but one you should definitely take to your advantage. I've been a participant myself and now, as an organizer, I've seen many ides fully blossom and set sale to becoming a full-blown business.
You will find people you could bring on in your team, develop the idea further and have the chance to present it in front of established entrepreneurs who could fund it, or help you find someone who can.