The number of businesses has skyrocketed in the last two decades and one of the reasons for that is the simplified process of starting a business venture. However, launching a new business might be an easy thing, but bringing that business to full potential can be a tough task for many owners. 
If you conduct some research or use business consulting services, you will realize that adopting new technologies can definitely help businesses in this process. But, not every new technology that has emerged is good for your business and its potential and that's why you have to learn how to identify and adopt new technologies. 
Personalization through machine learning/AI is one of the concepts that have allowed many companies to expand and reach their full potential. In this article, we will analyze the different aspects of this emerging technology (and a few other modern technologies) and how they affect business operations.
Before we start this analysis, let us define the term personalization – the use of a system which tailors an experience based on the past behaviors of target consumers. For instance, when you visit a shopping site and you are checking a specific product, the site might provide suggestions about other products that you may like based on your interest.  
Using voice commands for shopping
Voice recognition is not something new in the world of technology, but the truth is that this area has witnessed a great improvement in the last few years. Did you know that there is a new technology known as automated speech recognition? Cortana by Microsoft, Siri by Apple, and Alexa by Amazon are great examples of products (digital assistants) which rely on this technology. 
So, many companies have started to make experiments with this technology. For example, Starbucks, the famous coffeehouse chain, has integrated with SYNC3 technology which lets car drivers tell Alexa to activate a Starbucks order before they reach the nearest Starbucks coffeehouse. In this way, the company can avoid huge waiting lines, speed up the process and witness other benefits.
Simplifying money transfer – adopt new technologies
When you are on about to adopt new technologies, it can help the "fin-tech" industry too by allowing companies to provide a more personalized experience to their users. The good thing is that modern technology helps financial institutions and fin-tech in many ways including money transfer. 
In the recent period, more and more websites and applications are using chatbots to answer customers' questions and assist them while they are on the site. With a chatbot like this, a client can initiate a payment and finish money transfer for example. 
However, that's not all. They can also get account info details, find out more about different offers and services, book meetings and do many other things. What's interesting is that these chatbots are evolving and becoming smarter (based on the data they get from customers) which ultimately helps companies provide a more personal experience to end-users.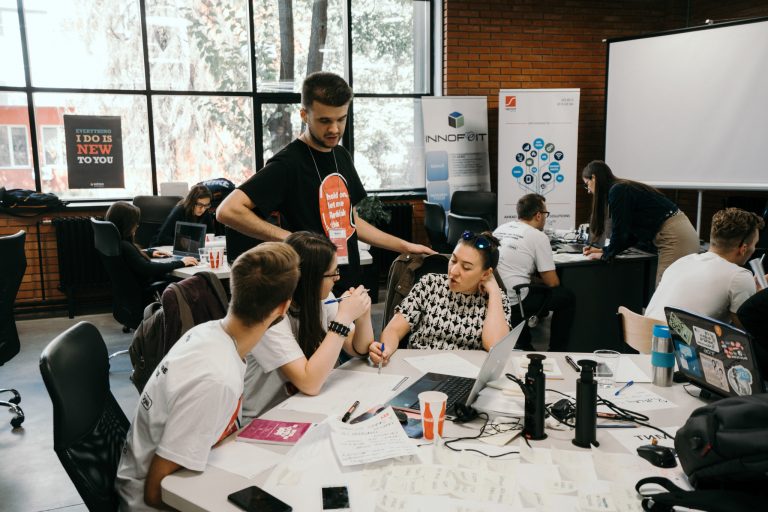 Using VR for more efficient recruiting
When Facebook decided to acquire Oculus VR company in 2014, that was a turning point for the VR (Virtual Reality) industry. Nowadays, both big and small businesses are trying to take advantage of this technology. 
One of the ways in which they can benefit from VR is for their recruitment activities. To be more precise, virtual reality can make interviews much better and successful. The number of remote job offers is going up and companies are forced to use video conferencing calls via Skype or other apps in order to interview applicants. If they have a chance to conduct interviews in a virtual environment, this will improve conversations. 
Additionally, it will help you conduct hand-on drills. VR can be used in other ways if you want to help your business reach full potential like the training process, customer experience, data management, marketing and more. 
Using wearable technology to improve employee satisfaction
You can't expect your business to realize its full potential without thinking about your employees. That's why it's a good idea to take wearable technology into account. By wearable technology, we mean smart bands or smartwatches. 
Some of you might get a little bit confused because as we all know, these devices are used for fitness and health monitoring purposes. But, that's exactly how they can help your business. Adopt wearable technologies in your business and give them to your employees, and you will support their effort to practice an active and healthy lifestyle. 
As a result of that, you can expect better employee satisfaction and ultimately increased productivity in your company.
New technologies are reshaping the world of business. Just when you thought that your business can't do better, there's a new technology on the market that can help you grow your business. Follow the latest trends and look for ways to implement new technologies before your competition does.