Right now it's likely you are looking for ways to cut costs, but also, to automate some processes in your business. Investing in your business doesn't have to cost a fortune, and with these amazing free tools, it doesn't have to cost at all. These are our 8 favorite free digital marketing tools that will help you with all aspects of your digital marketing activities. 
Design and Media

Canva is the most popular graphic design tool on the Internet. It's an online software where you can design images and graphic pictures for social media, posters, ads, business cards, and even reports. While their premium subscription is worth the money, their free option is also very powerful and only lacks a few of the premium features.

Grammarly is an important aspect of all of your digital marketing activities. The messages you are putting out there are important, and you want to avoid common grammar and incidental spelling mistakes. Grammarly is a tool that fixes grammatical errors by providing smart suggestions for better word choice.
It also analyzes your tone so your brand messages can always get the emotional response you want to give to the reader. Although there's a paid version of this app, the free version includes many of the powerful features, and even comes in the form of a chrome extension.
Email Automation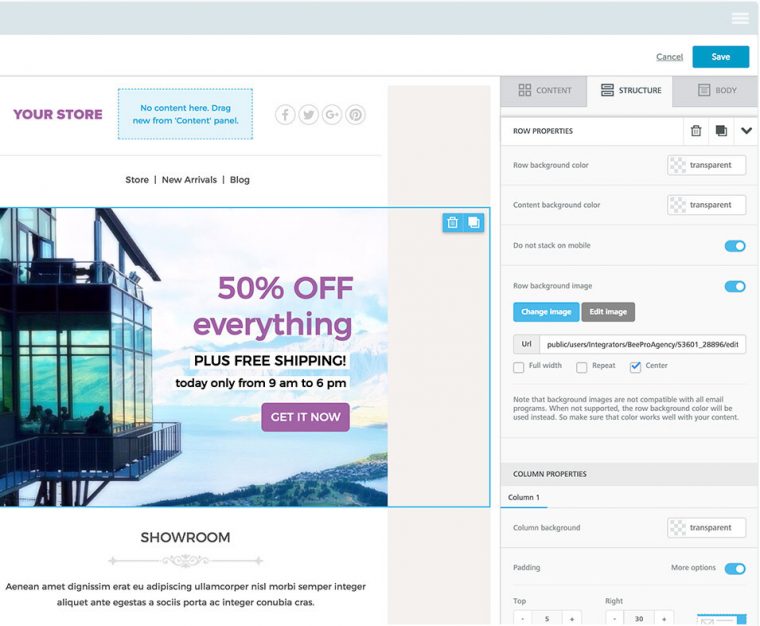 Sending e-mails to hundreds of customers manually is a very difficult task. Luckily, you never have to do that again because Mailchimp's automation system can help you out in more than one way. It's ideal for non-tech-savvy people and allows you to design e-mails, group contacts, and even design landing pages for your website. And the best part – this web-based email marketing tool is free!
SEO/SEM Tools
As the name suggests, SEO SiteCheckup is a digital marketing tool that can help improve your search engine optimization. It checks how search-engine-friendly your website is, and provides suggestions that can help you improve your sites like content marketing tips, keyword research, and backlinks. You can also use this tool to check on your competitors and see how you can improve to outshine them.

Developed by the Neil Patel company, the basic objective of Uberrsuggest is to help people find the best keywords for their business. However, Uberrsuggest is much more than just a keyword research tool. You can use it to analyze the quality of your backlinks and internal links, find topics for blog posts related to your website, analyze your competition, check traffic sources, and more.

Analytics and Reporting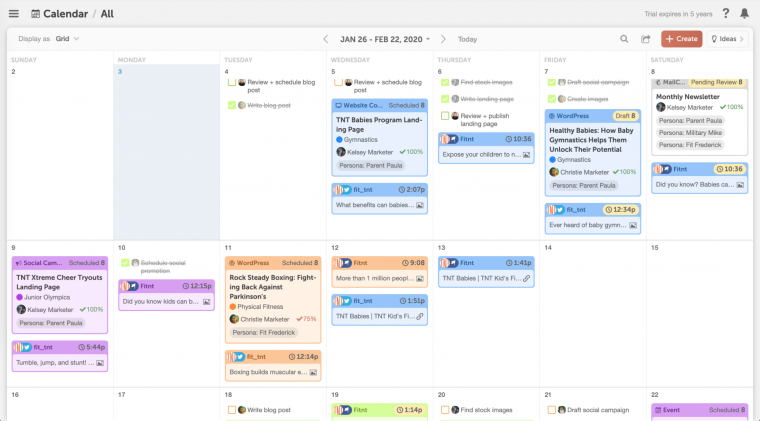 they say that "for every minute spent organizing, an hour is earned". Well, CoSchedule is a tool that can help you get many "free" hours. Your digital marketing campaign probably involves a few people from your team, and with CoShedule they can collaborate and manage the project together. It organizes all of your marketing activities in one place. It's free to try, but you have to pay for using it later.
One of the best ways to measure conversions is with Google's Google Analytics, a free tool made by the tech giant. With Google Analytics, you can improve the customer experience by analyzing their behavior on your website (how they came there, where they clicked first, when they clicked away, etc.). Also, it's one of the best ways to get real-time data for free that can enrich your knowledge of your customers even further.
Bitly started as a simple URL link shortener. But over time, it developed into one of the best link engagement analytics tools. Bitty allows you to gather intelligence about your audience and optimize marketing efforts. It's super easy to use and offers almost all its features for free!
These tools might be free must they can help you save more time and make more money. However, the free digital marketing tools can only take you so far. In digital marketing (list like in all other forms of marketing), the most important aspect is the message. If you want professional advice in creating the right visuals, messages, and approach for your marketing campaigns, book a FREE consultation with our digital marketing experts now!