Brand Strategy and Innovation
We help companies and enterprises innovate faster, discover new growth and business opportunities.
The future is in the user- centered products and services, and the true innovation should help people overcome challenges or solve their problems. We use our research powers, empathy and creative fuels in order to create the best possible solution for your business.
Building brands that last
Every brand has a personality. It's a collection of all the actions, activities and interactions that your brand engages in. A good branding and innovation strategy enables your business to forge a lasting connection with your customers, and sets you on a trajectory to long-term growth. We help you uncover new growth opportunities and build a brand that your customers will love.
We drive innovation by building customer-centric products and services. We apply innovation and experimentation methodologies to test new business opportunities and inspire a growth culture.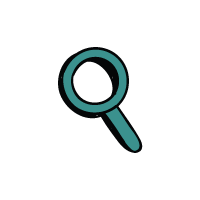 1. DISCOVERY AND OPPORTUNITY
Deep dive into existing and new data through intensive desk research to uncover data gaps. Understand the current situation and discover answers to viable questions that can become an opportunity for growth.
2. CUSTOMER SEGMENT
We map all stakeholders in the process and dive into deep qualitative research with them. We define target segments based on behavioral drivers and through observations and interviews we uncover patterns to get a deeper understanding of the problem at hand.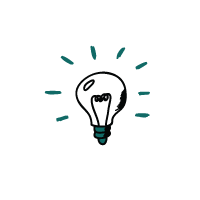 3. INNOVATE
We run ideation sessions to create new solutions by exploiting all the material gathered. We co-create multiple concepts with stakeholders and deliver as many creative solutions as possible – no boundaries. We design a value proposition for each solution.
4. PROTOTYPE AND TEST
Selected solutions are further being developed and prototyped using various tools and methodologies. We visually design a clear MVP to validate key assumptions of the new product. We gather initial customer feedback, build a clear value proposition and link it back to the customer journey.
5. BUSINESS DESIGN
Effective business development strategies maximize profits, generate long-term growth and boost new client acquisition. Combining marketing, sales and digital solutions we help you grow your business. With our integrated approach, we combine data-driven strategies, and expert know-how.
6. GO TO MARKET
We guide teams towards finding their early adopters and designing a successful launching strategy. Co-creating with their future users in order to lower the risk of failure upon launch.
"The Solveo team offered us different perspectives of the opportunities to expand our project Tip Of The Week on the global market. To be competitive with other world authors. It was a real challenge to work on the Kickstarter campaign, together with Solveo we prepared for the new changes and it was great that we managed to meet our goals and accept the new changes. In a word, we had a great experience!"
Kalin Babushku & Petar Lazarov
Tip of the week
Partner with Solveo
Make bolder choices. Form stronger teams.
Build better products.