Phase: Growth
Services: Product launch, Strategy
Industry: Tech/SaaS
Voyagio is a Kennedy Technology product founded in 2018 by a team of product engineers building software. One of the employees created the platform, and they decided to test it to see if there was a possibility of a product launch soon.
They realized they needed to gather feedback from potential users prior to launching. The team at Voyagio asked us to determine the market fit for their product and improve the platform's UI/UX.

When we started working with Voyagio, the platform was almost done. While Kennedy Technology was working on finishing the product, we began market research. The Balkan research on ride-sharing platforms made us think. One hypothesis was that the Balkan people weren't ready for this type of product.

Because of the lack of ride-sharing apps in the Balkans, people used Facebook groups to share their rides. Though most groups provided transportation between locations within the same country, we discovered that many members are eager to share their rides with people they met on the internet. Also, we looked into B2B carpool apps, which could have been the next big thing for people who work for large corporations in the city's industrial zones.

After the research and web audit, we started the testing phase. 
First, we asked people who often go from one city to another to try it out. During this phase, we realized that some of the platform's features were hard for many users to use. So, we used their feedback to determine how to improve the app's UX.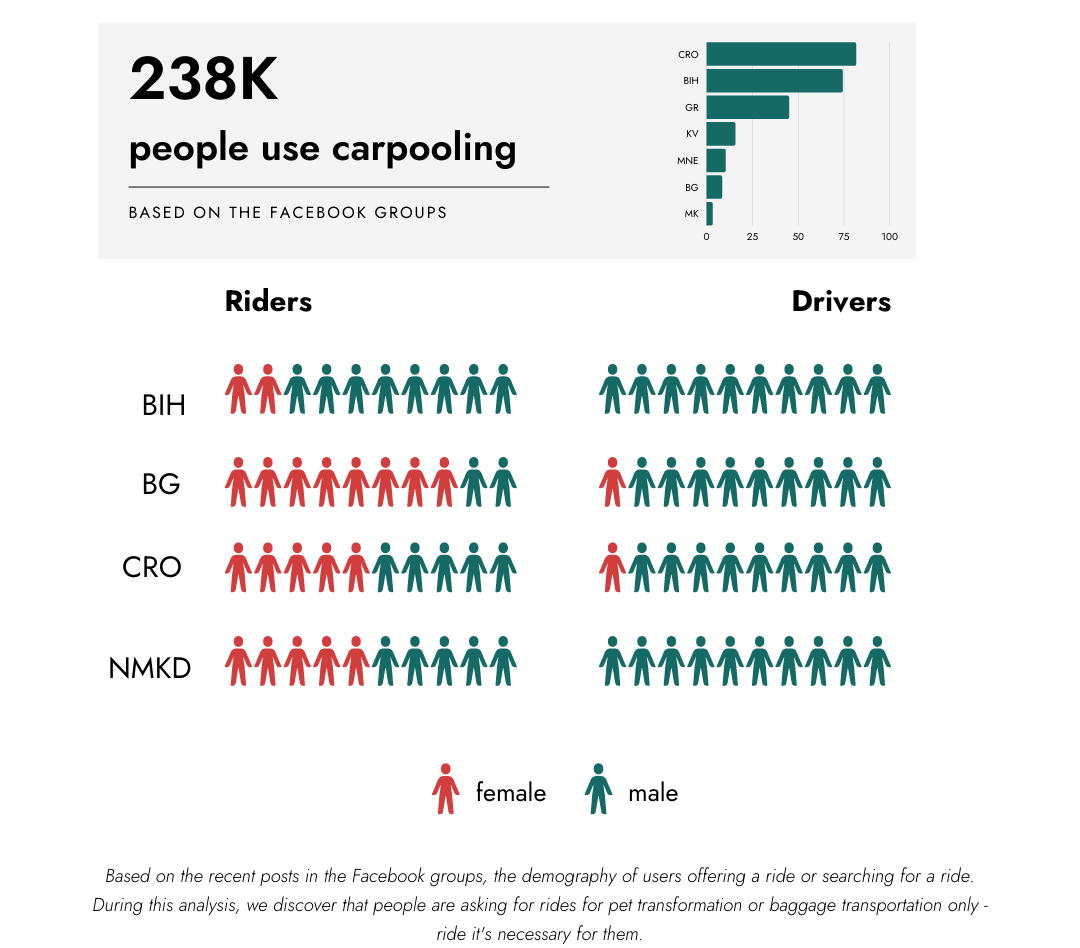 After making all the changes, we started external testing. We ran the tests on Videoask with potential users we recruited through Facebook groups and Reddit. We gathered meaningful feedback from people across the Balkans and received valuable responses, so we knew what to do next. We analyzed the feedback and made recommendations based on it.
Our clients and we were both pleased with the results we obtained throughout the phases. Finally, we completed our project by outlining the following stages for the (potential) product launch.