Small businesses confront a variety of obstacles. One of them is the necessity to keep an eye out for changes that need to be made in order to maintain their business afloat and expand their consumer base. 
This is why approximately 90% of startups fail. Startup failure is most prevalent in years two through five, with 70% falling into this group.
Each year brings its own challenges, and the past two years seem to have been more challenging than ever. If you want your company to succeed, you'll have to put in a lot of time and energy to make it stand out. In this article, we're talking about how to improve your business in 2022, offering you several investment options that will result in long-term gains.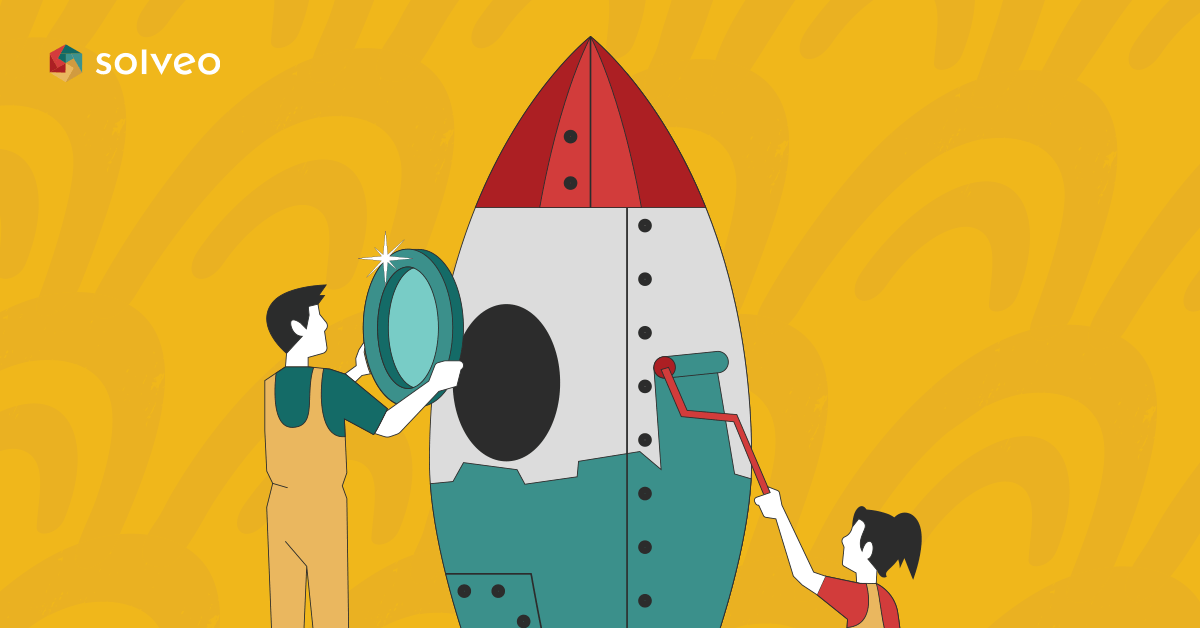 Educate Your Employees and Customers
Investing in employee education and offering educational content to your customers is crucial to the growth and development of your business.
At a time when user needs and behaviors are changing under the pressure of current developments, it is more than necessary to commit to just that. For instance, design thinking training for your employees is a great start to creating new ways of working and meeting customers' needs, with guaranteed successful results.
Furthermore, invest in creating webinars or educational written content that will increase the credibility of your business and reach more users (free content—more visitors). Sharing experiences and knowledge with users is an excellent strategy in 2022, when "sharing is caring" is more than a phrase.
Improve Your Online Presence
Your customers are already online, so build and strengthen your brand online presence. Weak online strategy means an outdated and unprofessionally designed website, a website that is not optimized for mobile devices, no e-shop, social media pages, etc., so invest in hiring social media professionals, website developers, SEO, and everything you need to build your brand online and thus invest in the long-term development of your business. 
There are several benefits to building an online identity:
 A streamlined marketing and sales strategies

 A much higher ROI rate

Credibility and brand recognition
Regardless of whether a transaction occurs online or in person, every sale or deal actually starts online. Users make the final decision based on their online research. It is also much easier for users to communicate with your business online – so be present and easily accessible on your website or social media.
Automate and Measure Your Marketing Activities
You don't have to track all of your marketing initiatives, just the ones where you're investing the most time and money. You must understand what is assisting your sales and what is not.
Make sure you are keeping track of how users reach your website. Is it a result of a referral scheme, ads, or a blog article you published for another website? You should know this so you can focus your efforts on the activities that are working.
Automation is also essential because it can save you a lot of time. Instead of doing repetitive tasks, you can think about growth and finding new business opportunities. 
Here are some tools that can help you:
Develop a Sophisticated Sales Funnel 
Your website should be designed to generate more leads. Offer something valuable in exchange for a visitor's contact details. You could give them an e-book or a voucher. Once you have their email address, you may provide them with additional benefits such as special enhancements and business insights.
You must provide something for the potential buyer to return to your website. A first-time visitor is unlikely to purchase what you're selling. You must give them a reason to return to your website, believe you, and finally pay for your product.
Enhance Your Company Culture
Your employees are your company. You must figure out what drives them to work smarter and more efficiently to motivate them.
For example, you could make work fun by allowing them to bring their pets or organize gatherings and activities. Ask your employees what they want so you don't force them to do an activity they don't want to do. 
Next, you should always recognize and praise hard work. Verbal recognition is sometimes more important than giving raises, bonuses, or gifts. 
Finally, let your employees organize their own time. Allow employees to choose their own hours or allow them to work from home on some days. Be patient when it comes to child care emergencies and doctor's visits.
Protect Your Data
Businesses must plan and develop their cybersecurity to be prepared for the next threat and take advantage of the possibilities that a strong information security posture provides. Software and cybercriminal represent a significant threat to the security of digital data, especially for small businesses.
Businesses must set the goal of upgrading their information security architecture. You can v View information security as an investment in the modern economy rather than a defense against potential dangers.
Build Strong Customer Relationships
This isn't a new trend. It's a necessity. Building customer relationships entails paying attention to what customers require and making every attempt to meet those requirements. Also, try to tailor your products or services to meet their demands.
Customer service is mandatory in order to stay available for your customers whenever they need you. Investing in customer service necessitates a significant time and resource commitment. Be ready for this if you want to enjoy all the rewards of loyal repeat consumers.
Conclusion
Find the right way to maintain the social closeness and connection of your business with its customers in a time when you need to keep physical distance. At the same time, invest in yourself and your business to meet the needs of customers or solve some of their problems, for which you will, in return, receive their gratitude and loyalty.